You want to start an anonymous blog but find it challenging to come up with its name.  
Look no further! Because I've brainstormed over 99 anonymous blog name ideas to inspire you and help you kickstart your nameless blogging journey. Do you know that you can also go with anonymous image hosting?
Whether you're starting a niche blog about travel, lifestyle, DIY, or something general, I have witty phrases and clever puns. So, grab a cup of coffee, relax, and let's dive into tons of anonymous name ideas.
Tips for Good Names for Anonymous Bloggers
People convey some messages on their anonymous blogs. So, it's important to make some foundation with your mission and vision when naming your blog.
Or you can showcase your personality through this. Do you want it to be mysterious and intriguing? Or funny and irreverent? Maybe a combination of both?
Once you have a clear idea of your brand and voice, use the tips below to generate some ideas.
1/ Decide on the Anonymous Blog Niche
Choosing a blog name that accurately represents the content and tone of your blog is important.
I recommend considering the niche or content you want to create on your blog. Different niches require differing blog name conventions.
For example, an anonymous tech blogger may prefer short and snappy names to convey the feeling of innovation and trend-setting.
Alternatively, an anonymous philosophical blogger may love longer, melancholic names to express a sense of depth and contemplation.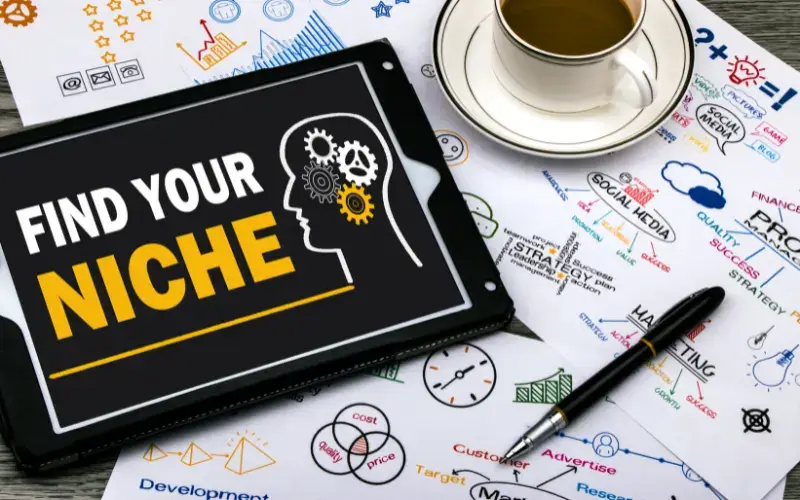 Let me give you another example from the most popular anonymous blogs. 
An anonymous historian created a blog about life in Mosul, a war-stricken city in Iraq. And he named his anonymous blog "Mosul Eye." 
So, understanding the niche and the feelings your blog wants to evoke can help you create the perfect name that resonates with your audience.
2/ Get Inspired by Popular Anonymous Bloggers
If you're struggling to develop a name for your anonymous blog, taking some inspiration from well-known anonymous bloggers might help. 
Those famous bloggers use some general anonymous blog name ideas:
Get inspiration from your industry, and go for what's already working.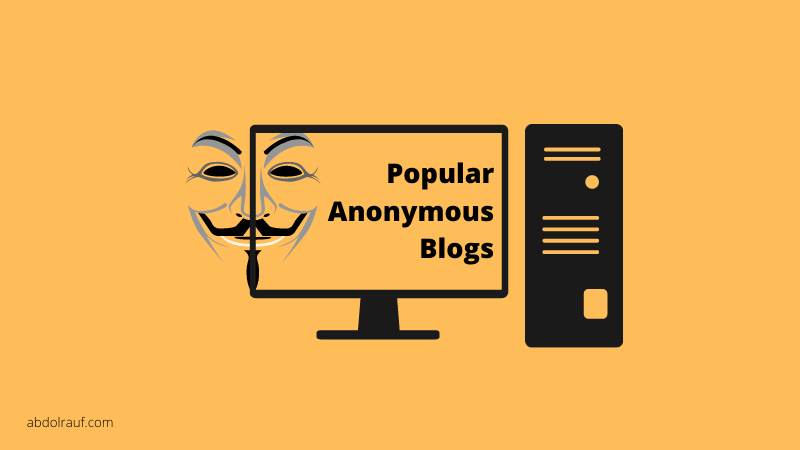 3/ Add Modifying Words to Showcase Anonymity
What do I mean by that? Well, I mean adding these modifiers to some other words:
Anonymous
Secret or Secretive
Ghost
Incognito
Nameless
Unknown
Discrete
Unnamed
Mystery or Mysterious 
Invisible
Hidden
Disguised
Covet
Masked
Faceless
Whistleblower
Silent
Anon
So you add any of these words with another word showcasing your anonymity blog like this:
Faceless + [American] or [Medical Nurse] or whatever!
You got the idea!
4/ Use Blog or Domain Names Generators
Blog name generators and domain name registrars are powerful tools to help you come up with an anonymous blog name. The best thing is that they share the available domain names for your blog.
These are some of the best blog name generators and domain name registrars: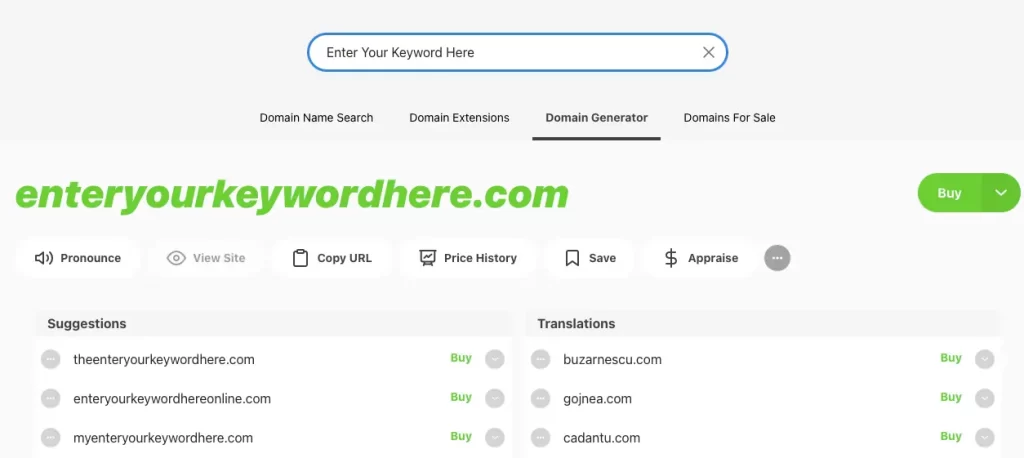 You can use these tools easily. Enter a few keywords or phrases about your blog niche, and that's just it! The tool spits out tons of available anonymous blog domain names.
Or you can use chatbots like ChatGPT to get anonymous blog name ideas. You only need to write a prompt detailing your requirements, and boom! Try ChatGPT prompts to get the best results.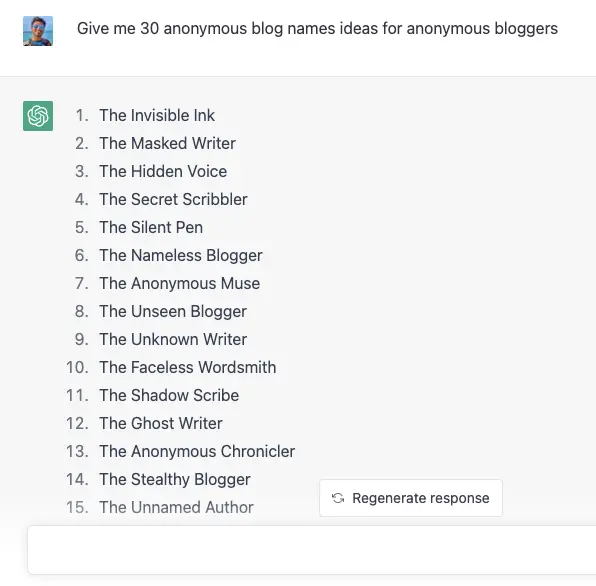 Also, discover the best ChatGPT prompts for productivity.
Top Picks for Anonymous Bloggers and Writers
Using the third tip, let me give you a few general names for an anonymous writing blog. 
Incognito Writer
Masked Muse
Whispering Pen
Secret Scribbles
Invisible Ink
Masked Writer
Hidden Voice
Secret Scribbler
Silent Pen
Nameless Blogger
Anonymous Muse
Unseen Blogger
Unknown Writer
Faceless Wordsmith
Shadow Scribe
Ghost Writer
Anonymous Chronicler
Stealthy Blogger
Unnamed Author
Cryptic Wordsmith
Phantom Penman
Unsung Blogger
Invisible Writer
Mysterious Blogger
Secretive Scribbler
Enigmatic Author
Hidden Writer
Masked Messenger
Unrecognized Wordsmith
Anonymous Commentator
Faceless Observer
Unknown Blogger
Anonymous Diarist
Disguised Writer
These names offer a sense of mystery and intrigue, perfect for an anonymous blogger who wants to keep their identity hidden while sharing their thoughts and ideas with the world.
Funny and Playful Anonymous Blog Name Ideas
You can go with general or boring names, or you have the option to be playful and funny. Get inspiration from the things around you, like gadgets, fruits, vegetables, and whatnot! 
Anonymous Avocado
Secret Squirrel
Incognito Isabella
Hidden Hippo
Mysterious Moose
Secret Pickle
Anonymous Armadillo
Stealthy Sloth
Mysterious Mango
Hidden Hedgehog
Incognito Iguana
Secret Seahorse
Anonymous Alpaca
Playful Panda
Mystery Monkey
Hidden Hamster
Secret Spaghetti
Incognito Ice Cream
Sneaky Snail
Anonymous Avocado Toast
Playful Pineapple
Mysterious Marshmallow
Hidden Hot Dog
Secret Smoothie
Anonymous Apple Pie
Playful Popsicle
Mysterious Muffin
Hidden Hamburger
Secret Sausage
Anonymous Artichoke
Playful Pepperoni
Mysterious Macaroon
Hidden Hot Chocolate
Secret Sundae
Anonymous Asparagus
These names are fun, whimsical, and sure to grab readers' attention. If you want to inject some humor and personality into your blog, these names will do the trick. 
Clever and Witty Anonymous Blog Names
Okay, let's get clever, humorous, and witty with blog names now. 
Pseudonym Philosopher
Wit Without a Name
Anonymous Wisecrack
Stealthy Satire
Quipster Incognito
Humor in Hiding
Inconspicuous Insights
Secret Comedian
Anonymous Anecdotes
Jester's Mask
Hidden Humorist
Witty Wordsmith
Masked Mirthmaker
Incognito Ironist
Unknown Punster
Secret Parodist
Clandestine Comedian
Enigmatic Entertainer
Anonymous Observations
Covert Comic
Hidden Hilarity
Masked Merrymaker
Unknown Wit
Secret Sarcasm
Inconspicuous Jester
Cloaked Clown
Anonymous Wit and Wisdom
Mysterious Meme Master
Incognito Insurgent
Masked Mockery
Don't like them? Try to get their inspiration, and don't use the exact names. 
Niche-Based Anonymous Blog Name Ideas
Many niche website publishers and YouTubers don't want to showcase their name; they want something like revenue or experiment. 
If you're one of them, focus on your niche when naming your anonymous blog.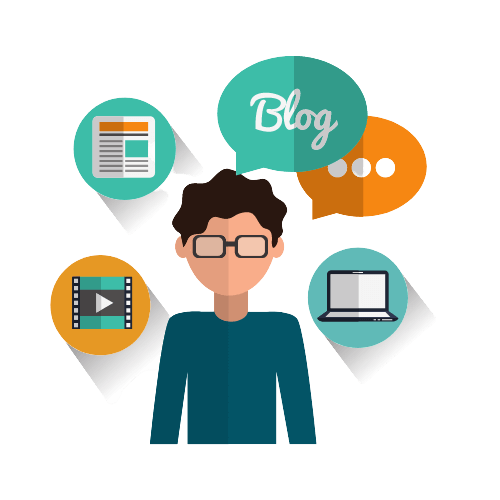 For example, if your blog is about cooking and you want to remain anonymous, consider a name like "The Secret Sous Chef." Or, if you want to blog about your travels, try a name like "Wanderlust in Disguise." 
Let me give you a few more blog name ideas.
Travel Blog Names
Food Blog Names
DIY Blog Names
Wandering Wanderer
The Hidden Explorer
Adventurous Anon
Roaming Incognito
Anon. Adventures
Secret Globetrotter
The Unseen Traveler
Mysterious Journeyer
Anonymous Excursions
The Discreet Explorer
The Mystery Tourist
Incognito Explorer
Secret Sojourner
The Hidden Hiker
Roaming Rogue
Anonymous Abroad
The Discreet Voyager
The Enigmatic Escapist
The Unknown Nomad
Culinary Incognito
Mystery Chef
Hidden Gastronome
Secret Kitchen
Enigmatic Gourmand
The Unseen Table
Incognito Cuisine
The Masked Meal
Anonymous Epicure
The Secret Supper
Hidden Recipe Book
Disguised Delights
Unknown Food Critic
The Silent Savorer
Nameless Nourisher
Anonymous Appetite
Discreet Diner
The Unknown Foodie
The Covert Cook
Mysterious Menu
Crafty Incognito
Mysterious Maker
Secret Creator
Hidden Handyperson
Enigmatic Engineer
Anonymous Artistry
Discreet Designer
Unknown Upholsterer
Covert Carpenter
Crafty Creator
Secret DIYer
Anonymous Artisan
Hidden Handmade
Stealthy Stylist
Silent Seamstress
Clandestine Carpenter
Incognito Inventor
Nameless Nester
Have fun with it, and let your creativity shine!
Resources for Anonymous Blogging:
These are just a few examples of the 99+ anonymous blog name ideas I've put together for you. Let me give you some resources for starting a successful anonymous bog and going anonymous. 
Get Inspired: 13 Popular Anonymous Bloggers.
Start: How to Start a Blog Anonymously
Platforms: 16 Anonymous Blogging Platforms